Blackpool Minibus Hire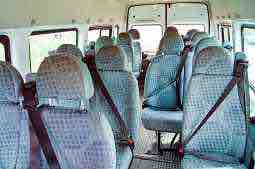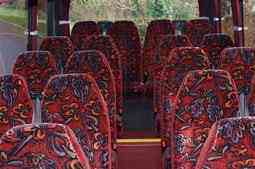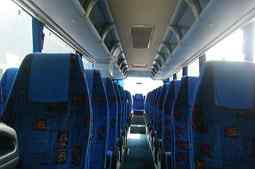 Cheap Blackpool Minibus Hire 
Blackpool is a major seaside town and borough of Lancashire, in North West England. It is also the leading holiday destination in the UK. The town is home to the UK's tallest rollercoaster, the Pepsi Max Big One, and another iconic landmark, the Blackpool Tower. 
 
All postal codes FY1-FY4 are covered by our Blackpool minibus hire service. The regions we are available in include Blackpool, North Shore, Bispham, Grange Park, Layton, Marton, South Shore, and Squires Gate. We operate throughout the day, every day of the week and in all weather conditions. If you are searching for reliable minibus hire in Blackpool, you won't find a better minibus hire company elsewhere in Blackpool. We offer you excellent value for money – a great travel experience by chauffeur that is experienced and licensed.  
 
Our fleet of minibuses includes the Mercedes 16 seater minibus – available in economy class and executive versions. They are perfect for short trips to the chain store and school, or for a long distance holiday tours. Our drivers can take you to birthday parties, sports tours, funerals, stag parties, hen parties, airport transfers, and much more. Our executive minibuses are available for corporate and business trips.  
For the very best in Blackpool minibus hire, please call us for more information and we can arrange a price and travel package that suits you. Alternatively, send us an email or fill the online booking form and we will get back to you quickly. 
 
We also have Volvo minibuses and multi-seater Ford Transits available in economy and executive range, and in a price range that suits you. For safe minibus hire in Blackpool choose us and have peace of mind. Our chauffeurs are safe drivers and have exceptional training to handle any road condition. They know how to handle tricky conditions ensuring you are safe on your journey.  
 
There is so much to explore in Blackpool. Blackpool has many attractions to offer. Explore this historic town with our Blackpool minibus hire service. Blackpool hosts many events, tours and concerts from December through into the next year. If its music you are interested in, then Blackpool Music Service's Christmas Festival is sure to get your attention. A Christmas Carol started in early December and finishes in early January, and is guaranteed to put you in the festive spirit and should not be missed. 
 
In January 2016, the Blackpool Beer & Sausage Evening takes place, where you can sit down to beer and sausage while enjoying the hospitality of the host. Or you could take in the many shows from March to June and beyond, like Joseph and the Amazing Technicolor Dream Coat, James Martin – Plates, Mates and Automobiles, and the Blackpool International Soul Festival.  
 
No visit to Blackpool would be complete without seeing the Blackpool Illuminations, which is held along the Blackpool Promenade. You will awed by the spectacular lighting display of over one million light bulbs, lasers and searchlights. After taking in the sites and sounds of Blackpool you will no doubt be famished and visit to West Coast Rock Café for delicious barbecued ribs and loads more might just satisfy you. 
 
Testimonials from our many satisfied customers: 
 
'My buddies and I went pub crawling in the very late hours of the night. We visited all the pubs we could manage. Needless to say, we weren't in full senses when we were dropped off at our respective homes. All I can say is that the driver was extremely tolerant and patient with us. A very professional minibus company. We will hire them again. Thank you.' 
 
Murry, Blackpool. 
 
'We just want to say thanks for the excellent minibus hire for the weekend. We hired three minibuses for a weekend getaway. The drivers were fantastic and as usual the minibuses were in excellent condition and were totally reliable. The driving was very good and not once did we have a bad incident. The booking staff was amazing, they were friendly and accommodating. We have never been let down by this outstanding minibus hire company, even when we needed transport at short notice. The staff and the drivers are a credit to your company.'  
 
Hilda, Blackpool. 
 
'We used a minibus hire service in Blackpool for a day of family fun at Pleasure Beach Blackpool. We are a family of 16 and the minibus was spacious enough for all of us. The kids were entertained by the onboard TV and DVD, while my parents and other relatives were kept cool by the aircon. When we disembarked the minibus, we were ready for a day filled with fun and excitement. Our driver was very polite and helpful. He was especially kind and patient with my elderly mum and dad. This minibus hire company keeps their minibuses clean inside and outside. We found their minibus very impressive. I hired the same company again the following day to leave my wife and me at the West Coast Rock Café. We did not get the same driver, but his replacement was just as good. Since it was our first time at the restaurant, he gave us a few tips on what to order and we were not disappointed. This minibus hire service is exceptional and we would definitely use them again and would recommend them because of the excellent service.' 
 
Terry, Layton. 
WHY CHOOSE US
Coach Tracker
Flights monitor at all airports
Manage your booking
Printer friendly tickets
G.P.S System
Specialised GPS system Pick you up on time
Timetables
Excellent time keeping
Avoid train delays
Switch to coach to avoid rail disruption
Save money
Save money on all coach sizes
Travelling with us
Voted number 1 for customer service
Luggage capacity
All vehicles have luggage capacity depending on the number of people
---
Online Exclusives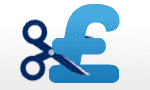 Lowest Rates Guaranteed save money on all sizes coaches.
Creditcards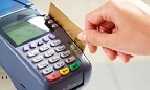 All Credit Cards Accepted
( charges may apply )
Business Accounts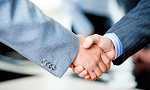 Business Accounts and Contract Work welcome.
Travel to Europe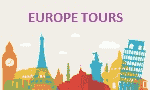 Travel to Europe- All inclusive
24 hours service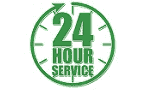 24 hour service 7 days a week.
Airport transfers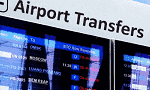 Airport transfers Free parking included at all airports.